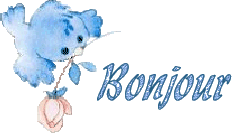 tout le monde!
Je viens vous montrer une carte réalisée aujourd'hui pour trois défis.
I come to show you an accomplished aujourd card 'hui for three challenges.
1)
Défi n° 55 du site "Magnolia Inspiration Challenge"
: Noël en juillet (faire une carte sur le thème de Noël en utilisant le blanc, vert, rouge et des étoiles).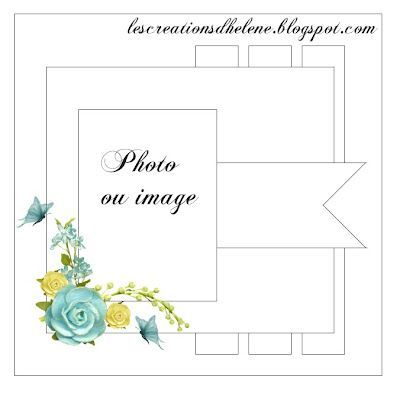 Voici ma petite interprétation
:
Here is my small interpretation

: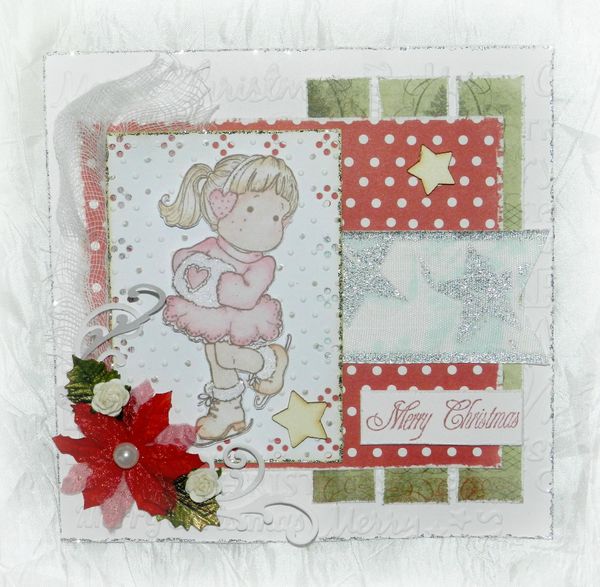 Ma base est faite avec du bazzil cardstock blanc que j'ai gaufré avec la Cuttlebug et une matrice de Provocraft. Le papier vert est un papier de la marque Bo Bunny et le papier rouge à pois est un papier Clairefontaine. Le tour de mon fond est recouvert de Glitter Stickels argenté.
My foundation is made with the white bazzil cardstock that I have embossed with Cuttlebug and a matrice of Provocraft. Green paper is a paper of mark Bo Bunny and the red paper with pea is a paper Clairefontaine. The turn of my bottom is covered with Glitter Stickels silver.
Le tampon personnage est un tampon Magnolia. Je l'ai colorisé avec des encres Distress. Les fourrures sont recouvertes de Glitter Stickels Frosted.
The stamp figure is a stamp Magnolia. I have it colorized with inks Distress. Fur is covered with Glitter Stickels Frosted.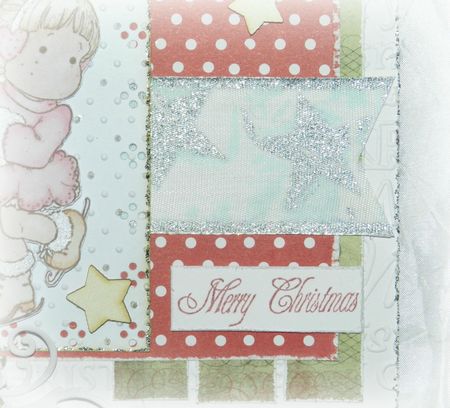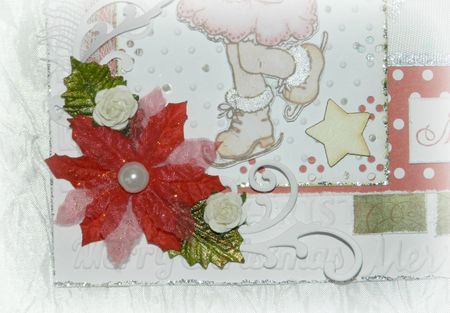 Le sentiment est un tampon clear que j'ai utilisé avec de l'encre Versafine Crimson Red. Pour finir, une fleur Prima rouge, deux petites roses blanches, des découpes swirls faites à la Cuttlebug avec une matrice Marianne Design et deux étoiles en carton bois de chez Embelliscrap viennent décorer le tout.
Feeling is a stamp to clear that I have used with of the ink Versafine Crimson Red. To finish, a flower Prima red, two white pink babies, swirls cuts
made in Cuttlebug with a matrice Marianne Design and two pasteboard stars wood from Embelliscrap come to decorate the whole.
Voili voilou pour ce soir! je file rejoindre ma table de scrap pour une nouvelle réalisation.
A biêntôt!
Voili voilou for this evening! I spin join my table of scrap for a new realization.
Srapbissssssssssssssssss